The Ideal Companion for Digital Nomads: Backstand Rugged Keyboard Case for iPad
In today's digital era, the rise of the digital nomad has transformed the way we perceive work and travel. As these individuals constantly shift from one location to another, their reliance on technology and durable accessories is undeniable. Here's an in-depth look at the Backstand Rugged Keyboard Case for iPad 10th, the perfect companion for every digital nomad.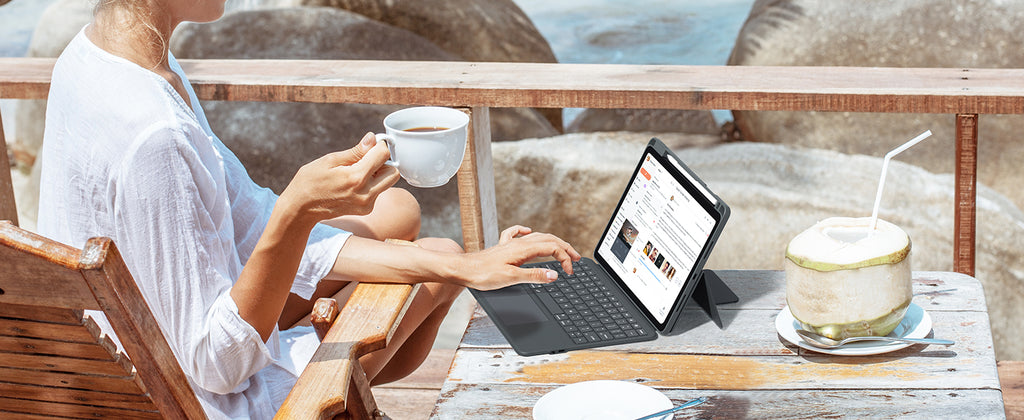 Versatile Usage Modes
The images highlight at least three distinct modes – Type, View, and Read. Such versatility is crucial for a digital nomad, offering the flexibility to adjust the iPad's position based on varying work and relaxation needs.
Detachable Magnetic Case
The product boasts a robust magnetic case ensuring the iPad is held securely. This design allows users to effortlessly detach the iPad from the keyboard or quickly re-attach when needed.
All-Around Protection
The case offers comprehensive protection to the iPad, safeguarding it from potential drops or damages. For digital nomads frequently transitioning between locations, ensuring their device remains unscathed is paramount.
Sturdy and Stable
The Backstand Rugged Keyboard Case is meticulously crafted to be robust, ensuring a stable support system. This is essential for digital nomads who require reliable equipment in the dynamic environments they often find themselves in.

In conclusion, the Backstand Rugged Keyboard Case emerges as a top choice for digital nomads. Offering all-round protection, multifunctionality, and a robust design, it caters perfectly to the needs of those constantly on the move.