Experience Seamless Productivity with the Levitate Keyboard Case
In an era defined by technology and productivity, it's essential to have tools that not only serve their primary function but also complement our lifestyles. The Levitate Keyboard Case is exactly that – a perfect blend of style and functionality for the modern user.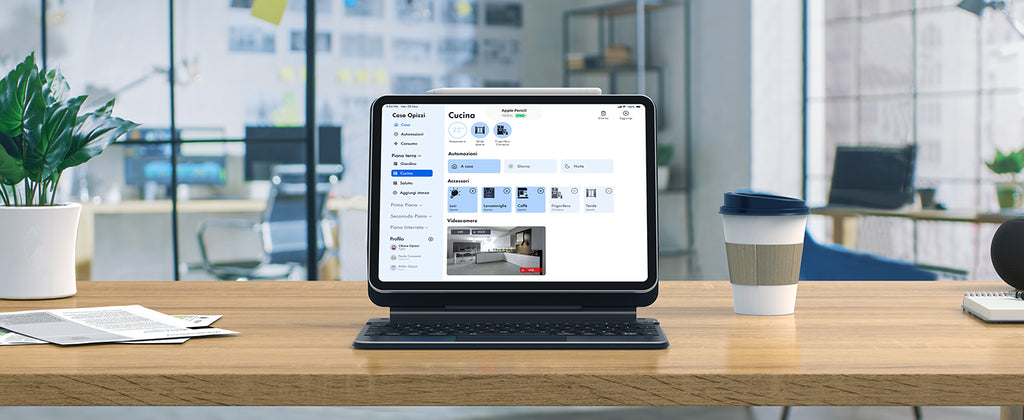 Magnetic Attachment for Optimal Viewing
One of the defining features of the Levitate Keyboard Case is its effortless magnetic attachment. Simply position your device close to the case, and the built-in magnets will secure it in place. This magnetic feature ensures that your device is always at the best angle for viewing. Whether you're drafting an email, streaming content, or engaging in a video conference, the Levitate Keyboard Case has got your back.
Illuminate Your Workspace with 7 Colors Backlit
Who said that work tools have to be bland? The Levitate Keyboard Case offers a backlit keyboard with seven distinct colors, allowing you to tailor your workspace vibe according to your mood. Be it the soothing blues, energetic reds, or minimalist whites; there's a hue for every occasion. And with a three-level brightness adjustment, you can ensure your keys are always visible, day or night.
Precision at Your Fingertips with the Multi-Touch Trackpad
Efficiency is the name of the game. With the Levitate Keyboard Case's Multi-Touch Trackpad, every action is streamlined. The trackpad, equipped with multi-gesture functions, allows for intuitive navigation. Switch between apps, zoom into details, or scroll through pages – all with simple, efficient gestures.
In essence, the Levitate Keyboard Case isn't just another accessory; it's a testament to what happens when thoughtful design meets top-tier functionality. Whether you're a professional on the go, a student gearing up for online classes, or just someone who values the blend of style and efficiency, t
he Levitate Keyboard Case
promises to be a game-changer in your tech arsenal.