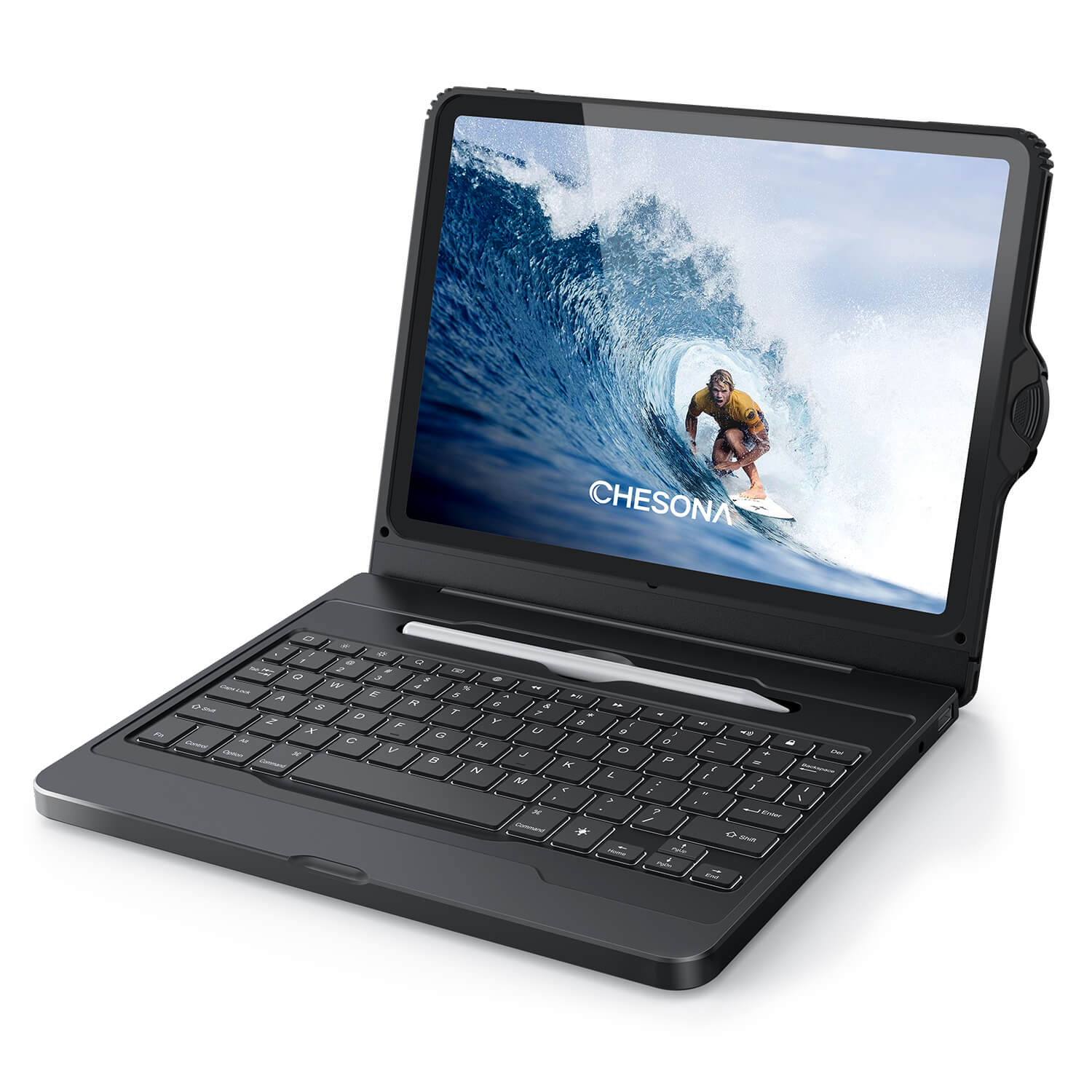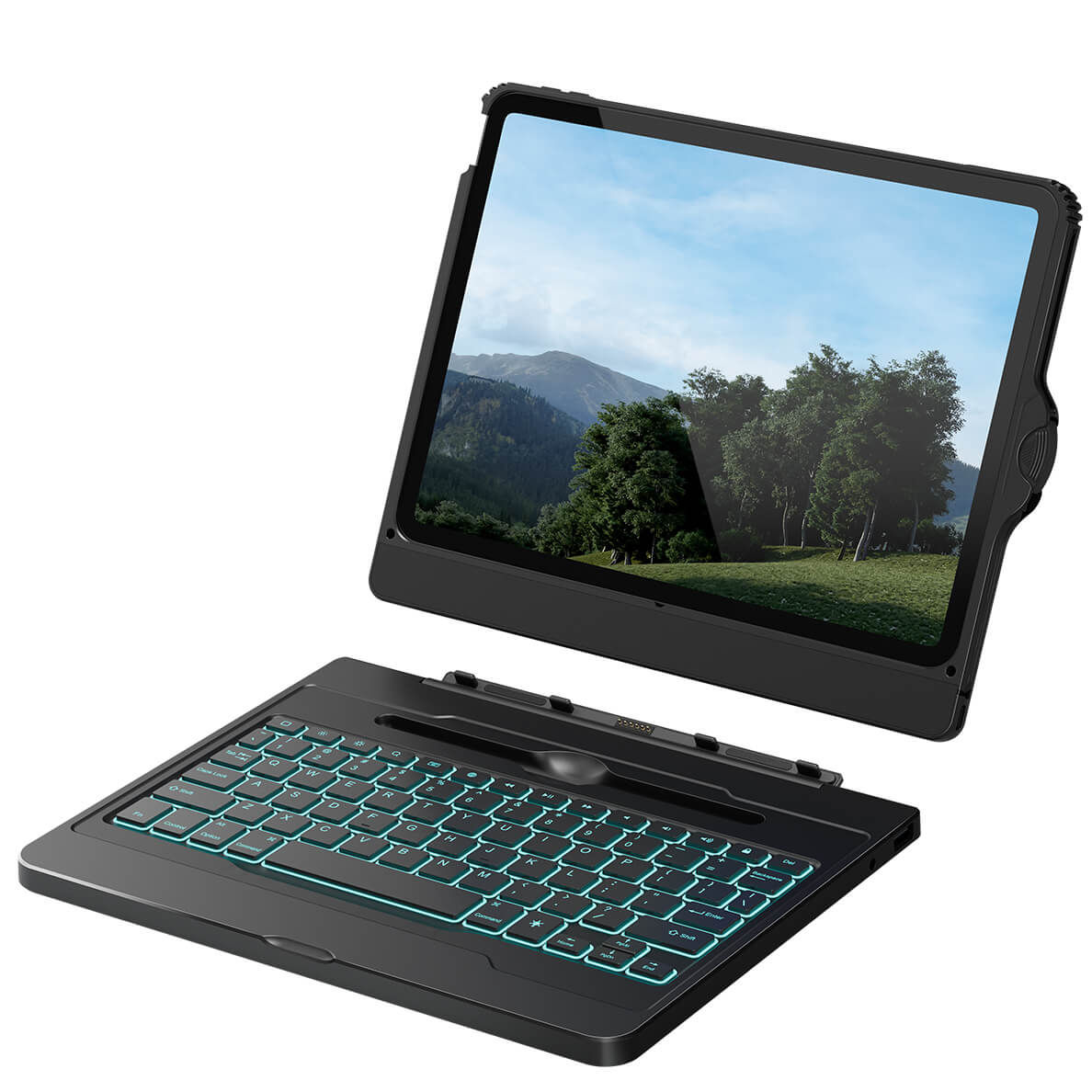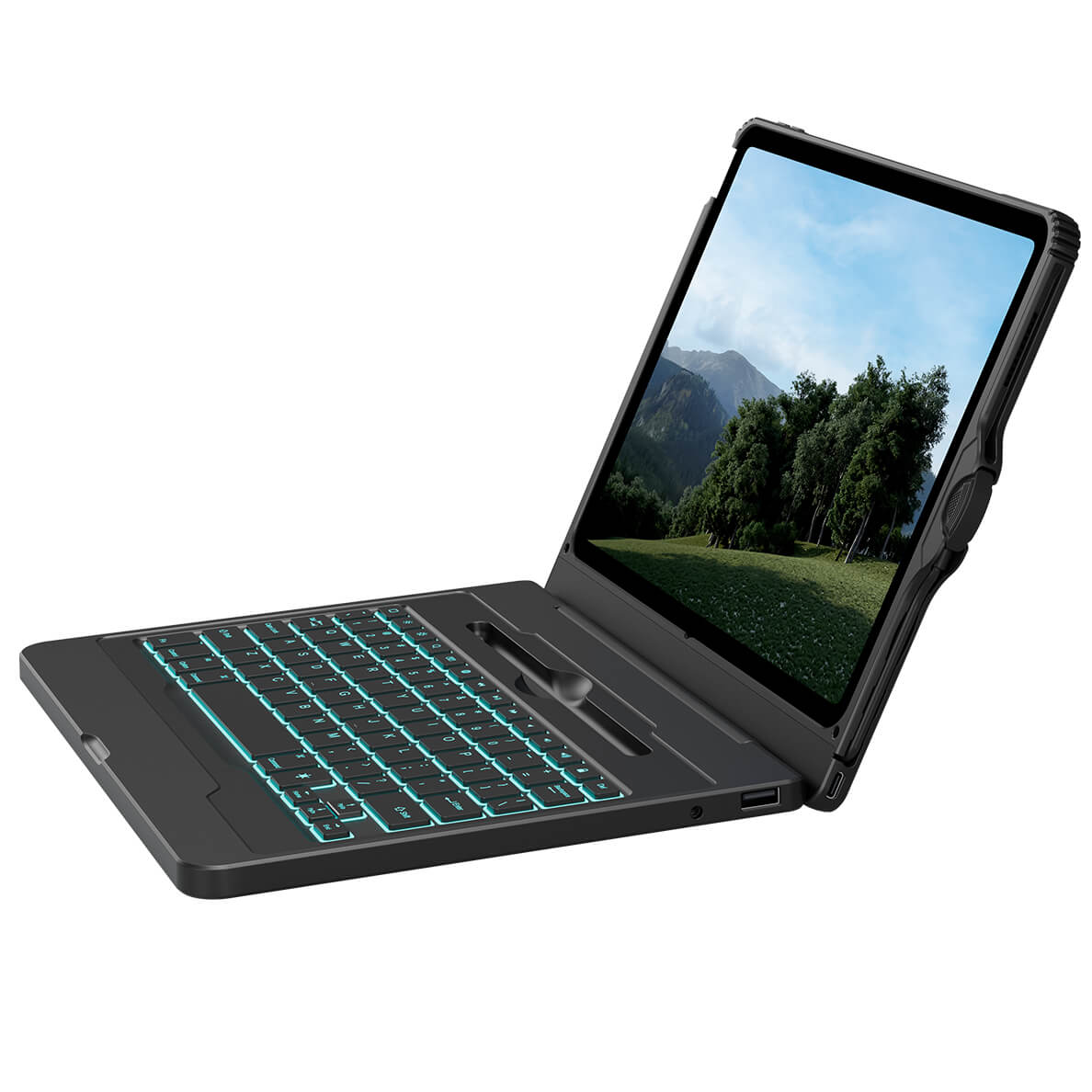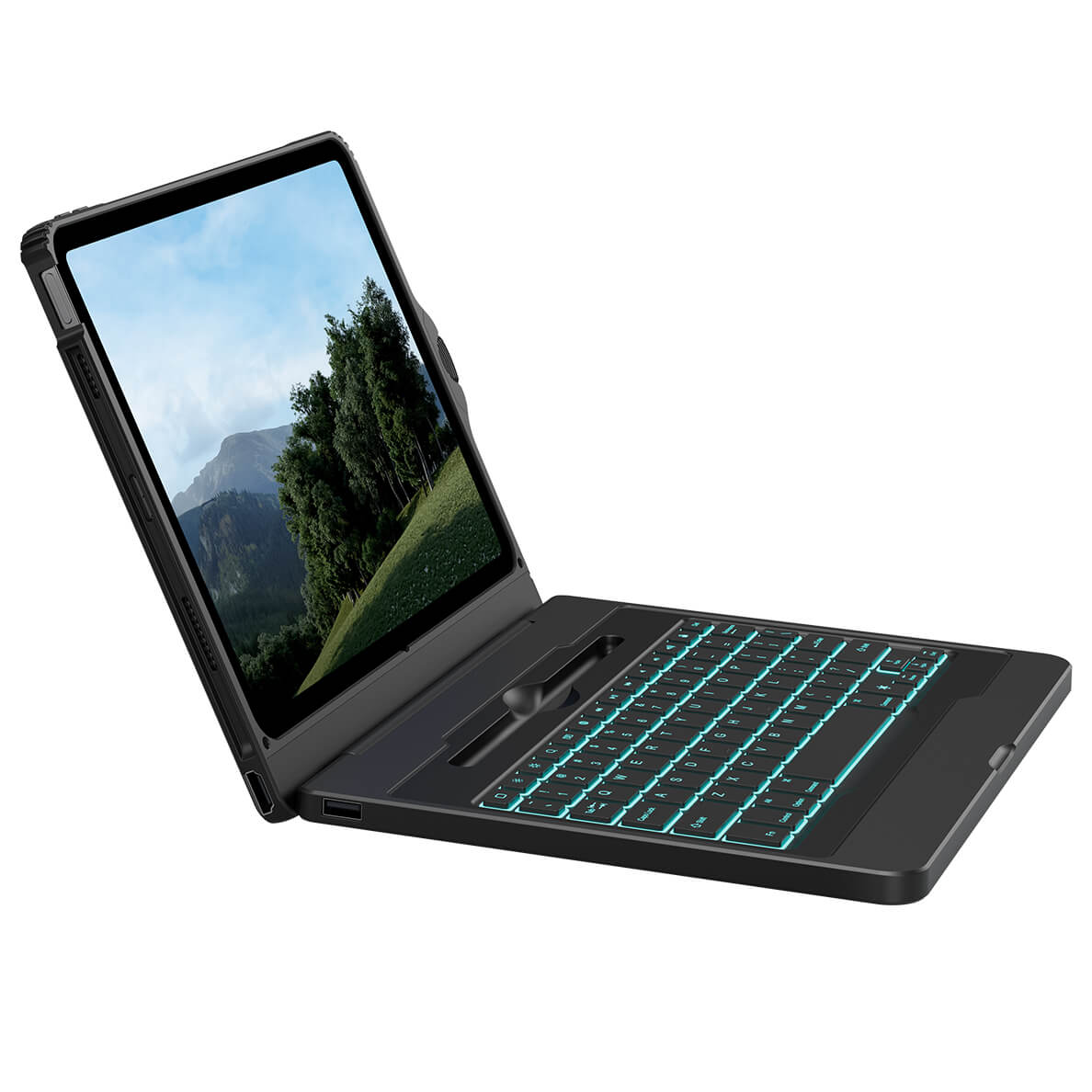 CHESONA Foreseer1 Duet Keyboard Case for iPad Pro / iPad Air
Regular price

Sale price

$109.99

Unit price

per
Free Shipping
U.S. Free Shipping
30-Day Returns
If there is a product quality issue, we guarantee the return within 30 days
1 Year Warranty
1-Year Hassle-Free Warranty
✦ Easy smart connection, literally plug and play, no Bluetooth required.
✦ HDMI function allows you to easily enjoy the visual enjoyment brought by the big screen.
✦ Two USB ports can be used to expand storage space via USB drive or use a mouse to connect.
✦ 3.5mm Audio Output support wire headphone for more immersive enjoyment.
✦ Removable cover and keyboard are adsorbed and can be assembled and disassembled at will.
✦ 7-color backlit with 3 brightness modes makes it easy to use in darker environments.
✦ Controllable power switch reduce inefficient power consumption, provide a long battery life.
Please check your iPad model carefully before purchasing.
CHESONA Foreseer1 Duet Keyboard Case
12.9 inch compatible with:
iPad Pro 12.9 inch 6th Gen 2022 (A2436/A2764/A2437/A2766)
iPad Pro 12.9 inch 5th Gen 2021 (A2378/A2379/A2461/A2462)
iPad Pro 12.9 inch 4th Gen 2020 (A2229/A2069/A2232/A2233)
iPad Pro 12.9 inch 3rd Gen 2018 (A1876/A2014/A1895/A1983)
11 / 10.9 inch compatible with:
iPad Pro 11 inch 2022 4th Gen (A2759/A2759/A2761/A2762)
iPad Pro 11 inch 2021 3rd Gen(A2377/A2459/A2301/A2460)
iPad Pro 11 inch 2020 2nd Gen (A2228/A2068/A2230/A2231)
iPad Pro 11 inch 2018 1st Gen (A1980/A2013/A1934/A1979)
iPad Air 5th Gen 10.9 inch 2022 (A2588/A2589/A2591)
iPad Air 4th Gen 10.9 inch 2020 (A2072/A2316/A2324/A2325)
11-INCH
Keyboard Case
L x W x H: 12.48 x 9.02 x 1.14 inches
Weight: 2.48 lb (1125 g)
12.9-INCH
Keyboard Case
L x W x H: 11.81 x 9.84 x 0.98 inches
Weight: 3.21 lb (1456 g)
Material
Keyboard Case: ABS
Warranty
1-Year Hassle-Free Warranty
Package
1 x Detachable Keyboard
1 x Protective Case
1 x User Manual
Stylus Pen & iPad not included.

Question:
Can you confirm the hdmi port works with the 2021 ipad pro 11inch as i have seen comments that it does not?
Answer:
To use the HDMI function, please make sure that the keyboard switch is turned on, the HDMI cable supports the connection and the keyboard box is fully charged.
Question:
How to set up if I want to use the Wireless mouse?
Answer:
1.Accessibility - Touch - AssistiveTouch - Mouse Keys - Close "Mouse Keys" and "Option Key Toggle"
2.Accessibility - Touch - AssistiveTouch - Close "Show onscreen keyboard" and "Always show Menu"
Question:
How to change the backlight of keyboard?
Answer:
There is a key with light bulb pattern to control the backlight.
Press the "light bulb" you can adjust the brightness level;
Press the "light bulb" and "Pg Up"/ "Pg Dn" together, then you can switch the backlit color.
Question:
Does it have a stand when detached?
Answer:
No - when the iPad main body is detached from the keyboard there is nothing there to keep the screen standing.
Question:
What's the usb-C port on my chesona keyboard case for?
Answer:
For charging the iPad while it is in the case.