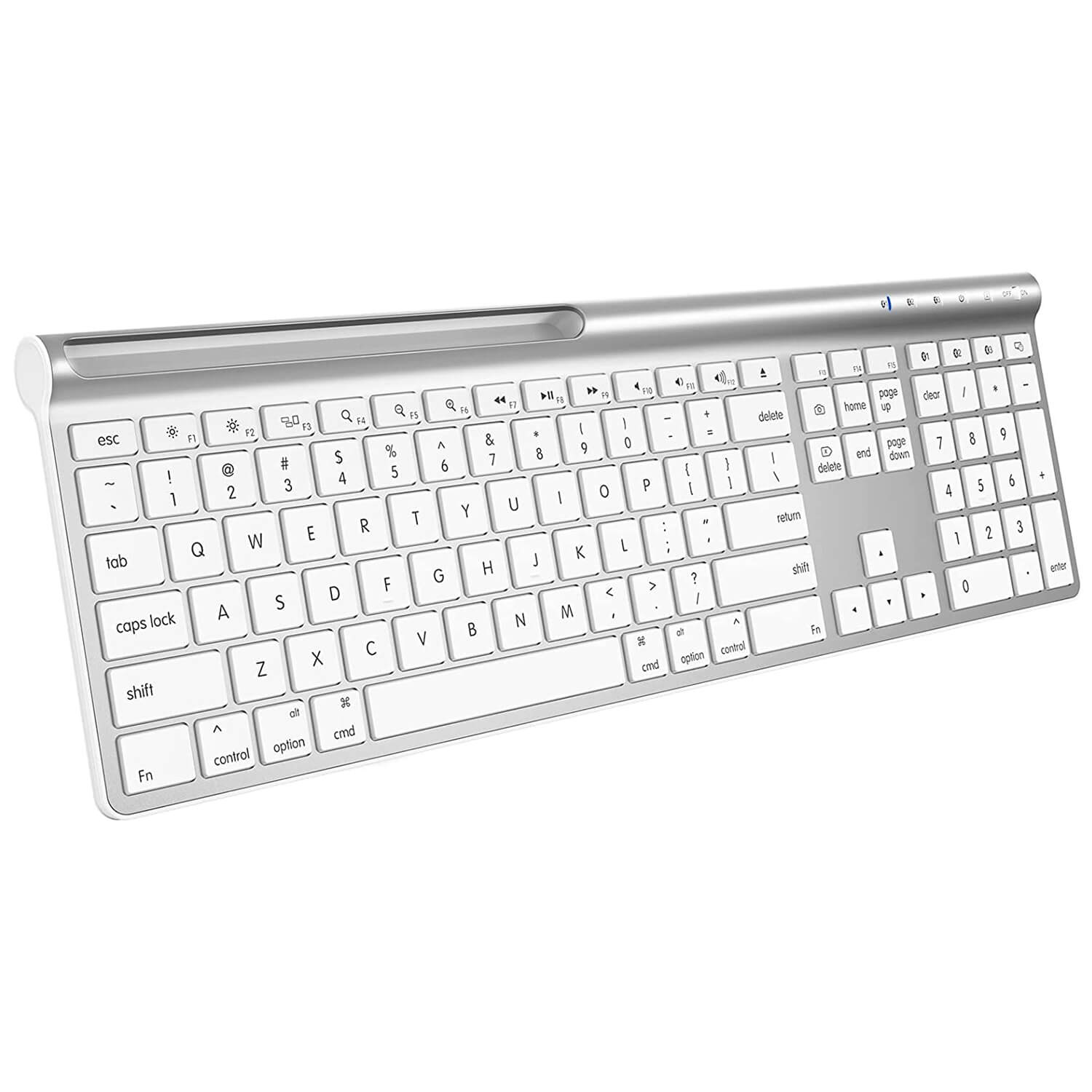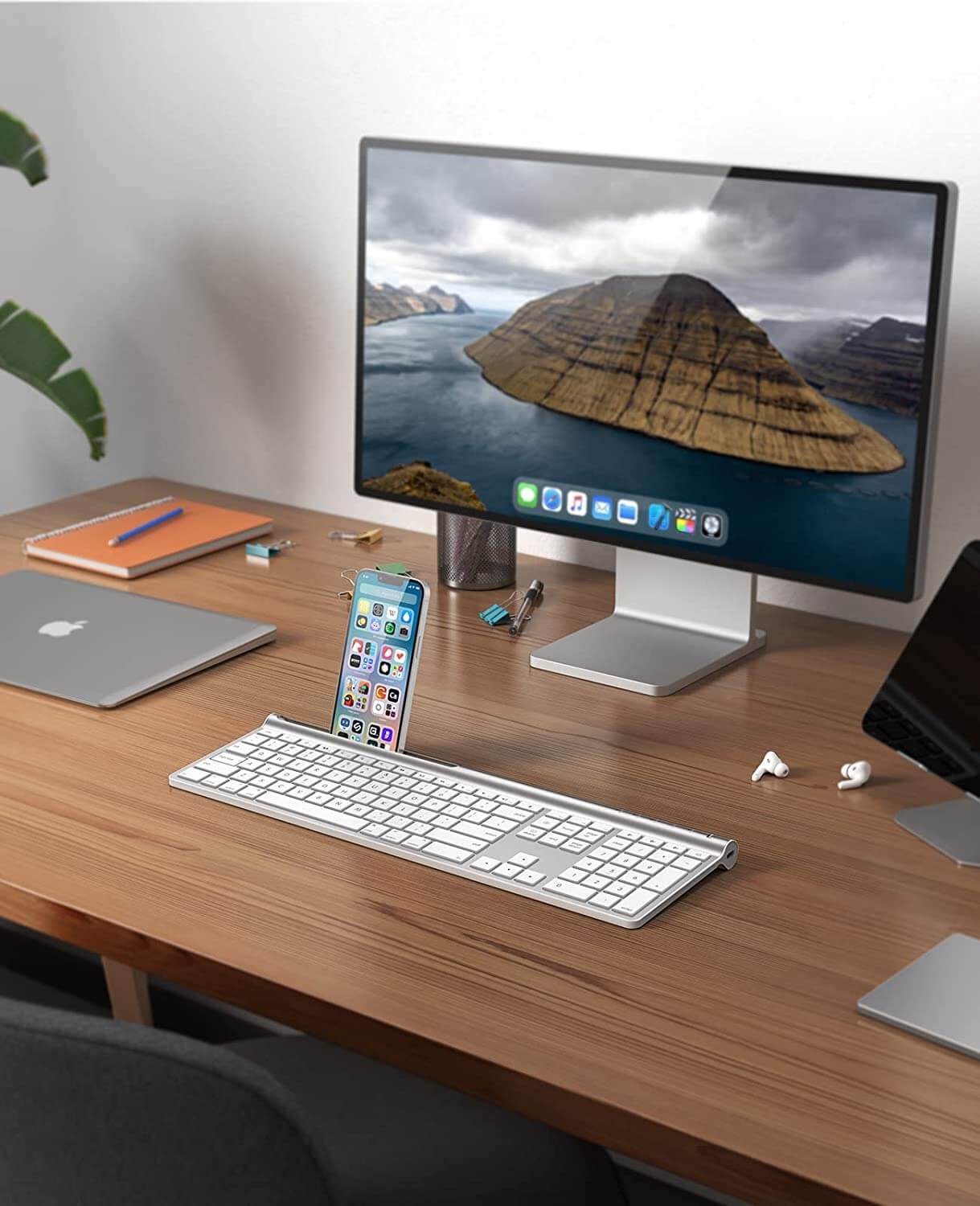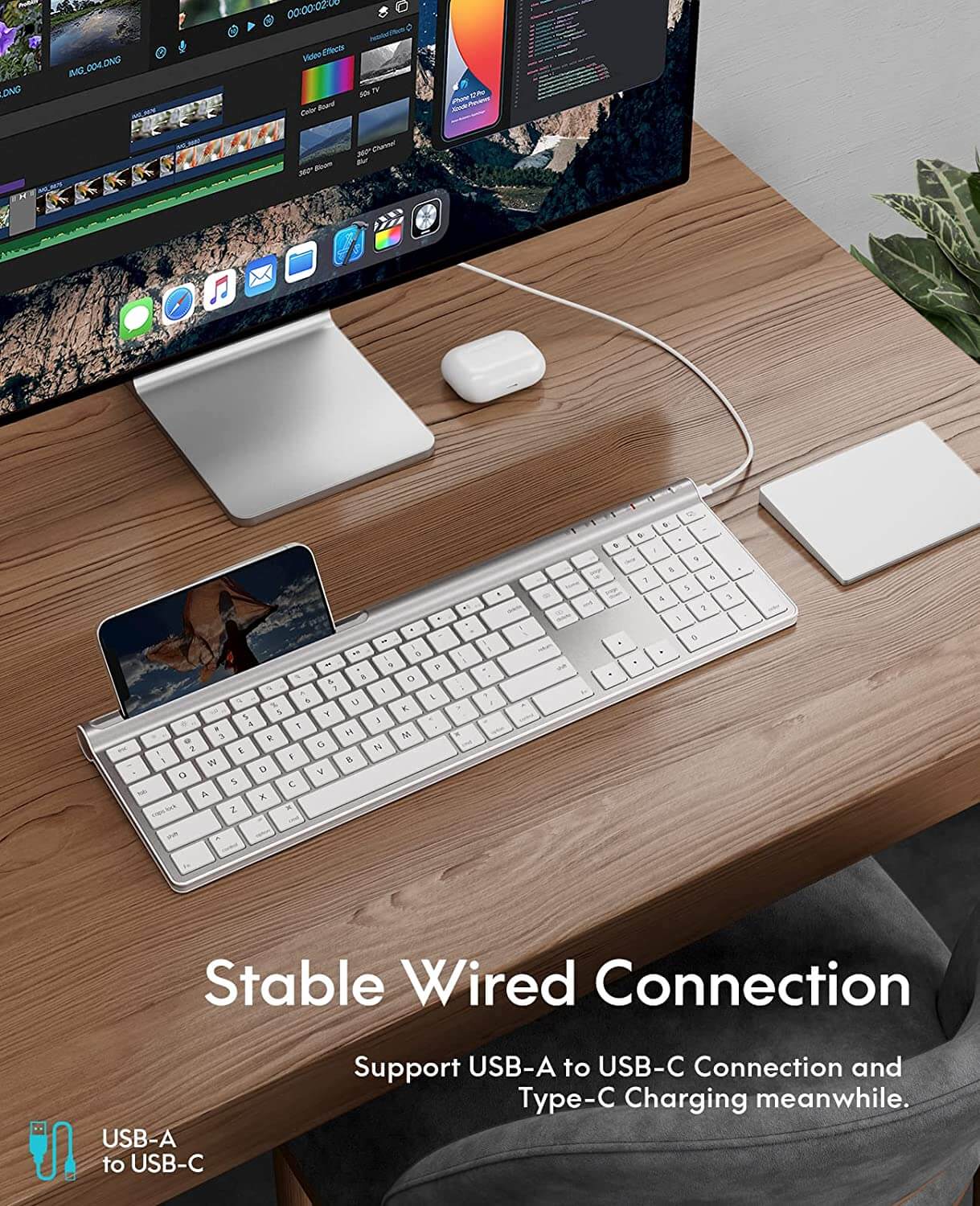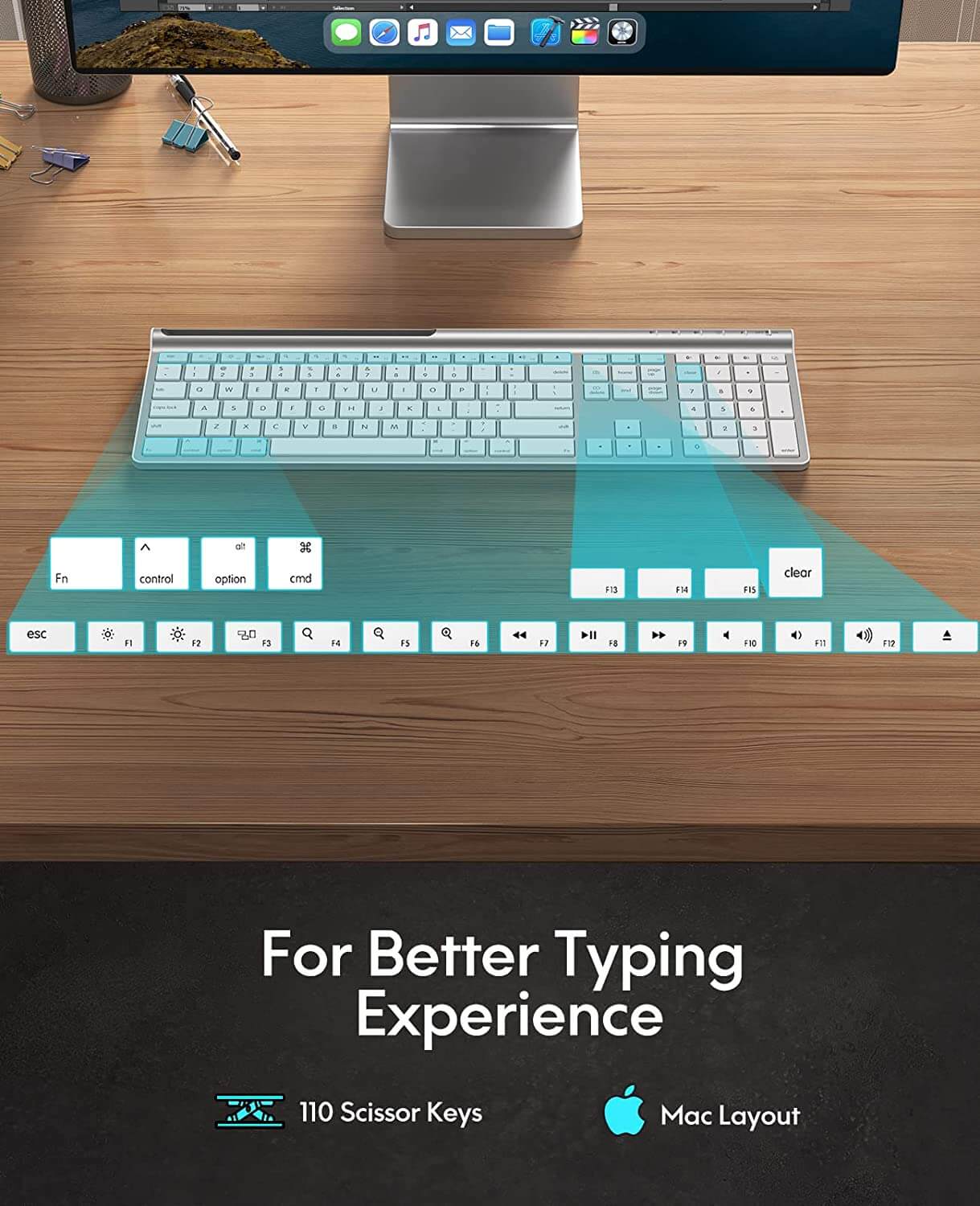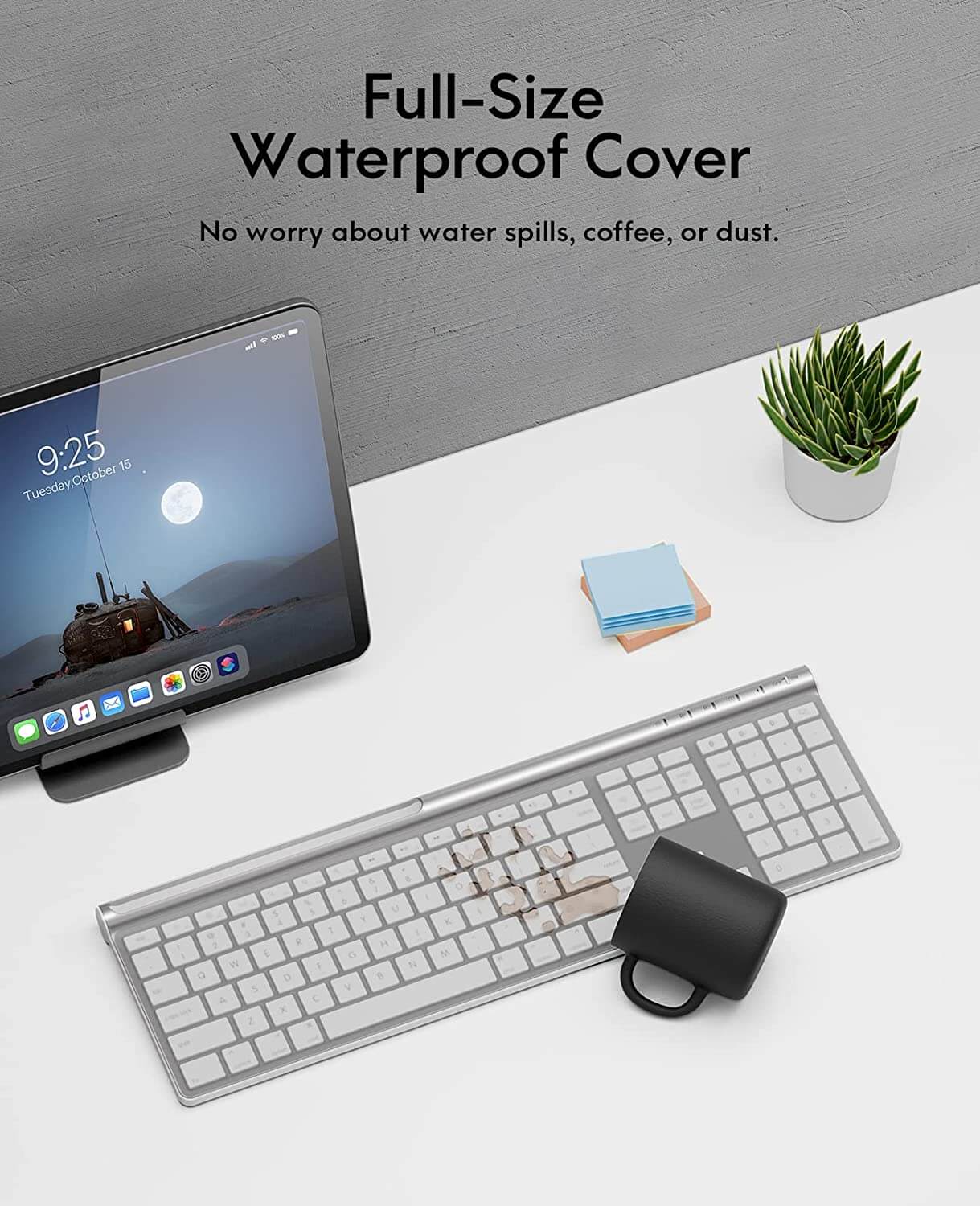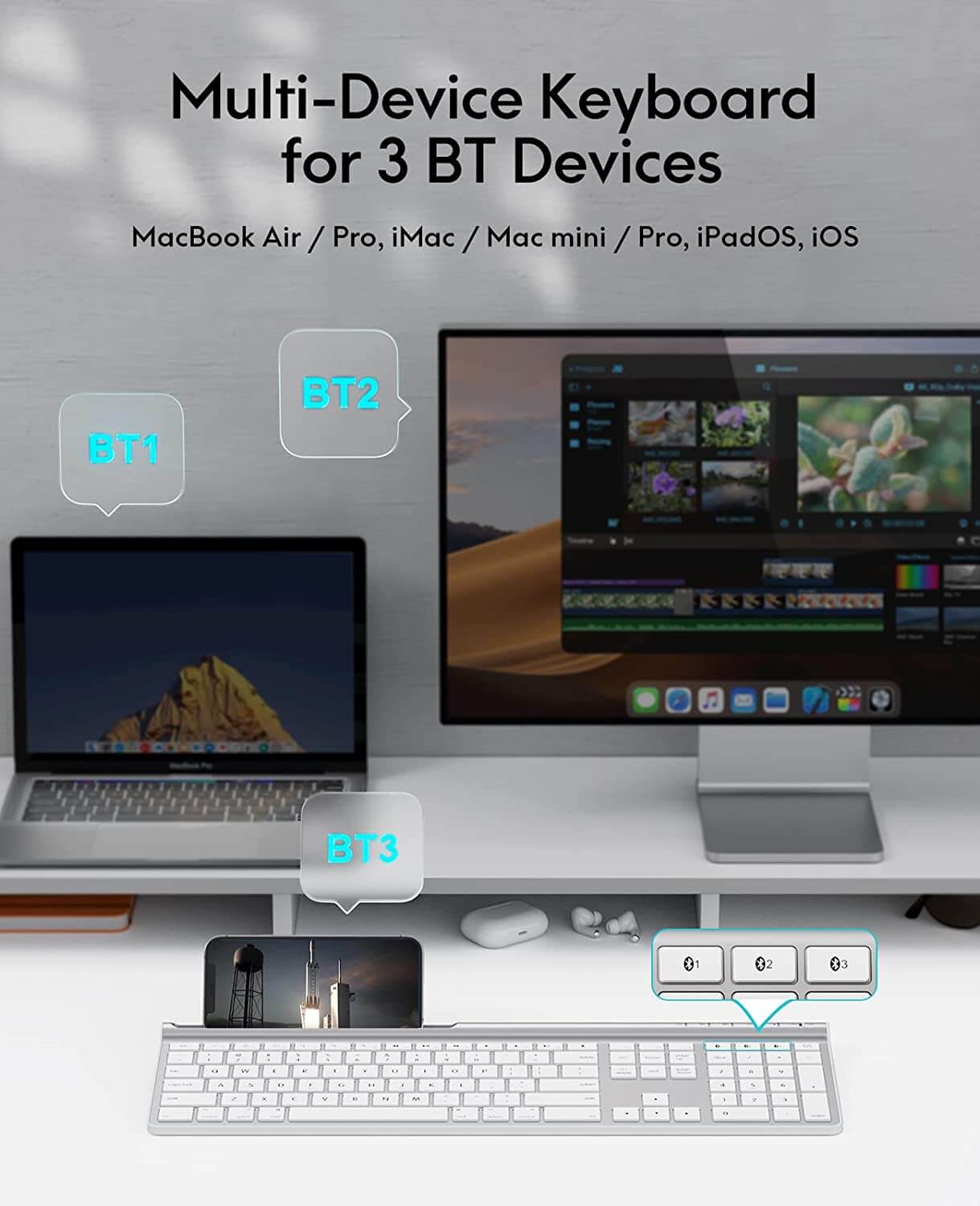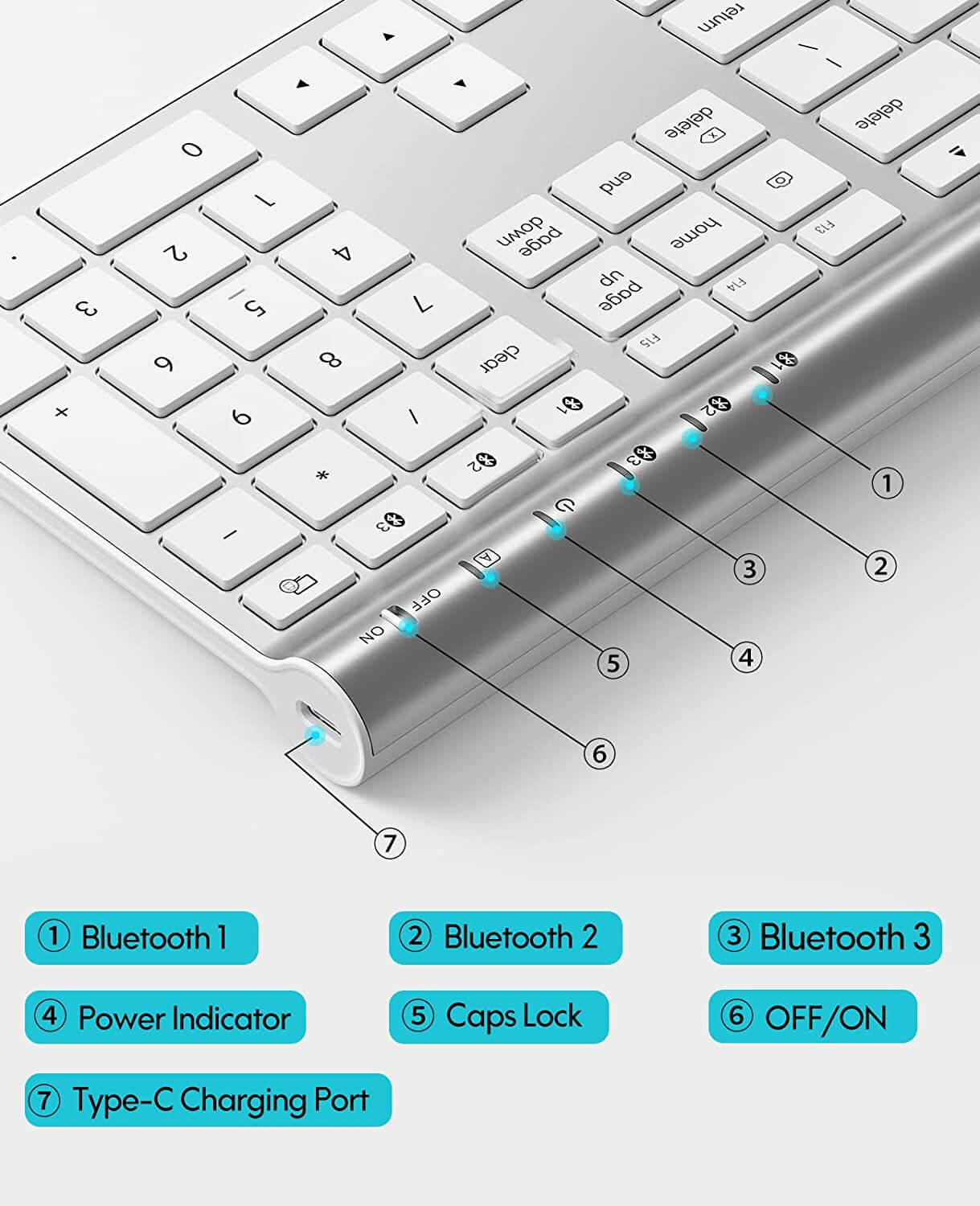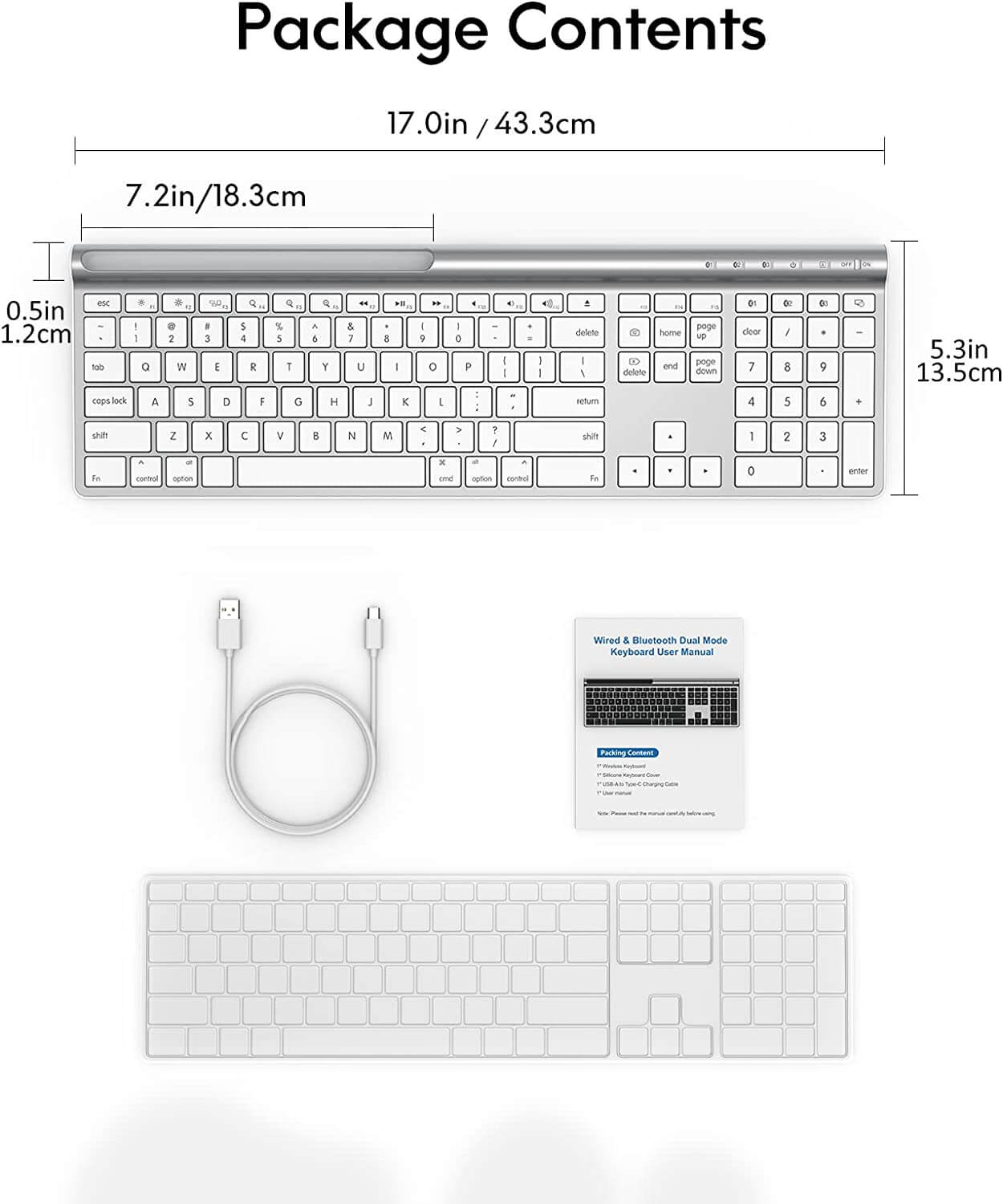 CHESONA Founder Lite Multi Device Wireless Keyboard
Regular price

Sale price

$42.99

Unit price

per
Free Shipping
Free Shipping on Orders Over $30.00 in the US
30-Day Returns
If there is a product quality issue, we guarantee the return within 30 days
1 Year Warranty
1-Year Hassle-Free Warranty
✦ Wireless BT 5.1 Connection & 3 Bluetooth Access: Enable Bluetooth 5.1 for stable connection to any connectable electronic device within 33ft/10m. Once paired with the three devices respectively, you can switch freely between three devices by pressing the Bluetooth 1/2/3 button. (Support USB-A to USB-C Connection!)
✦ Designed for Mac OS/iOS: Multi-Device Bluetooth keyboard for Mac, compatible with Mac OS 10.0 and above, iOS 9.2 and above, iMac, Mac mini/Studio/Pro, Macbook, Macbook Air/Pro, iPad, iPhone. Note: Within Mac mini/Studio/Pro, it does not support the "brightness adjustment" function(F1/F2), other Fn keys function normally.
✦ Type-C Port & Rechargeable Battery: Equipped with a 280 mAh lithium battery and USB-C port, the iMac keyboard is rechargeable by a USB-A to Type-C charging cable (packed in the box). One full charge can continue to work up to 110 h. The USB-C port is not only charged but also can connect to the device. When not used for more than 30 min, it will enter sleep mode and press any key to wake it up.
✦ Full-Size & Customizable Function keys: Full-Size mac keyboard with number pad which enables fast typing and calculating, features a full row of Fn-function keys for Mac OS. Especially, there are three function keys Fn 13/Fn 14/Fn 15, you can customize their functions via Mac OS/iOS settings to increase work efficiency.
✦ Responsive & Ultra-Slim Design: Made of ABS, silicone, galvanized sheet, this wireless mac keyboard is ultra-slim and easy to use. Scissor switch keys are quiet and responsive, perfectly suitable for home office, studying, remote working. A waterproof silicone membrane attached can effectively avoid accidental liquid spills, such as coffee, juice, milk.
Dimensions & Weight
L x W x H: 17.52 x 5.55 x 1.14 inches
Weight: 1.57 lb (712 g)
Connection Type
Bluetooth 5.1 & 2.4GHz
Material
Keyboard: ABS
Charging Port
Type-C USB
Compatible System
Mac OS 10.0 and above, iOS 9.2 and above
Warranty
1-Year Hassle-Free Warranty
Package Contents
1 x Wireless Keyboard
1 x Silicone Keyboard Cover
1 x USB-A to Type-C Charging Cable
1 x User manual

Question:
How to connect with the devices via Bluetooth?
Answer:
1. Fully charge the keyboard and switch ON/OFF to ON;
2. Tap the BT1/2/3 key, the blue led will be on;
3. Press it for 3 sec to enter pairing mode, the blue led will flash;
4. Toggle Bluetooth on in the device and select "Bluetooth Keyboard" to pair.
Question:
How do you quick-switch from BT1 to BT2 or BT3?
Answer:
After being paired with three devices respectively, you can switch freely between three devices by pressing the Bluetooth 1/2/3 keys..
Question:
Is this wireless or wired?
Answer:
This is a wireless Bluetooth keyboard for Apple users.
Currently newly upgraded, the USB-C port supports USB-A to USB-C charging and connecting.
Plug the included cable into your devices, it doesn't only charge but also connects to your device.
Question:
About Sleep Mode.
Answer:
Without use for more than 30 min, the keyboard will go into sleep mode; press any key and wait for 3-5s to wake it up.
When Mac/iPad sleeps, press the top right key of the first row of the keyboard to wake up Mac/iPad.
Question:
About FN keys.
Answer:
Tap the Fn key directly, it can mission control search for, zoom in/out, play/pause, mute, volume up/down, eject/lock screen.
For Mac mini/Studio/Pro, it doesn't support the "brightness adjustment" function(F1/F2).