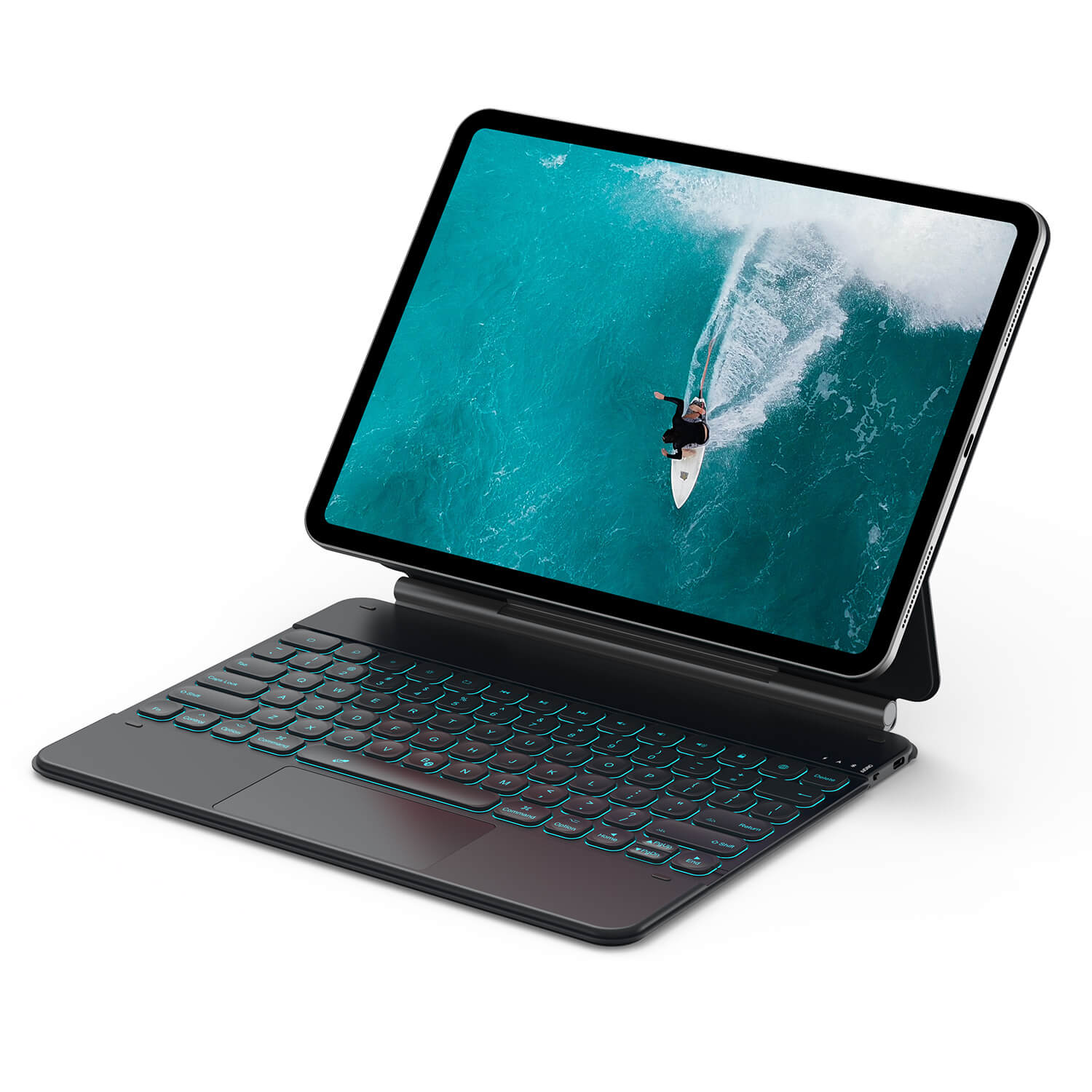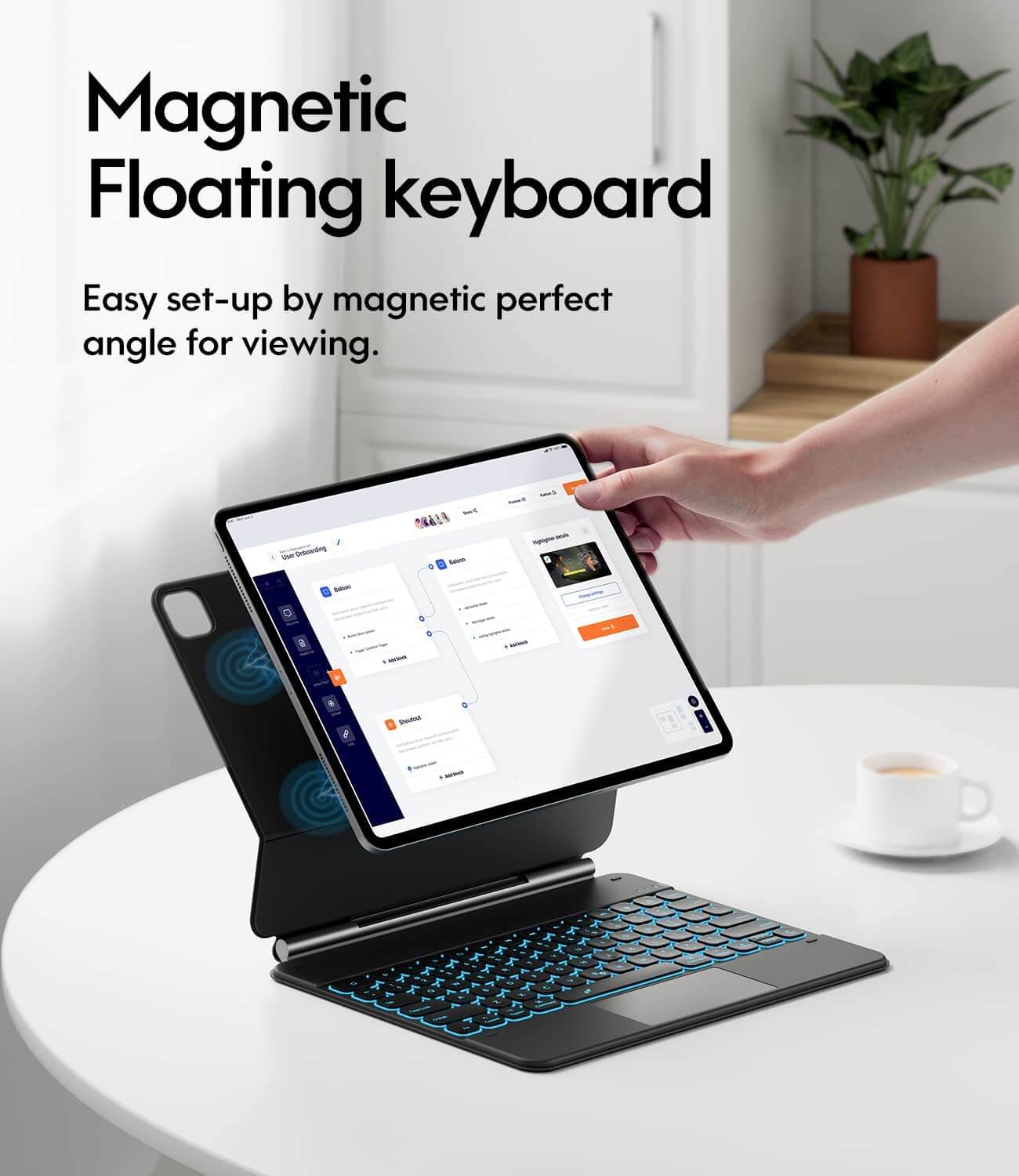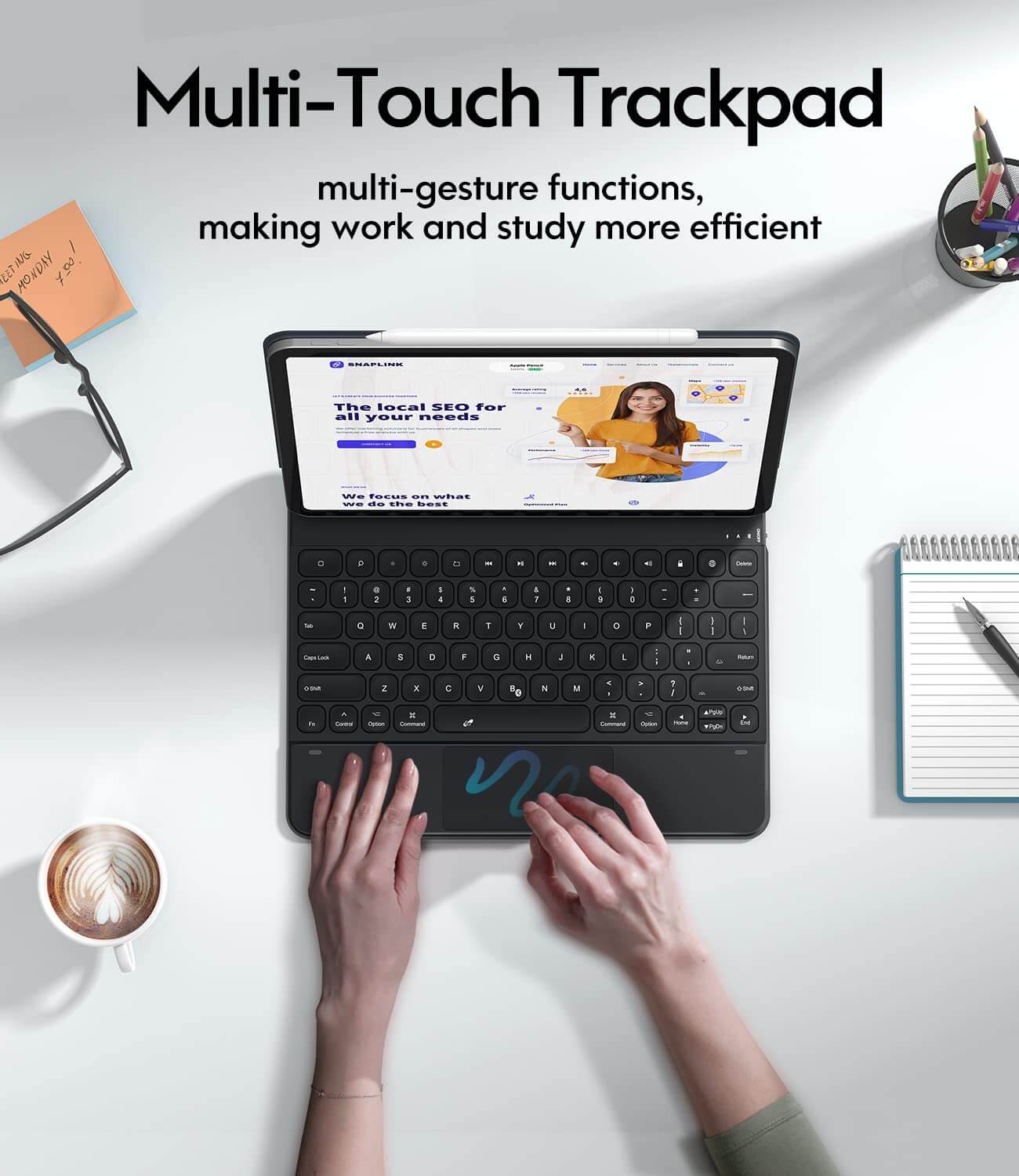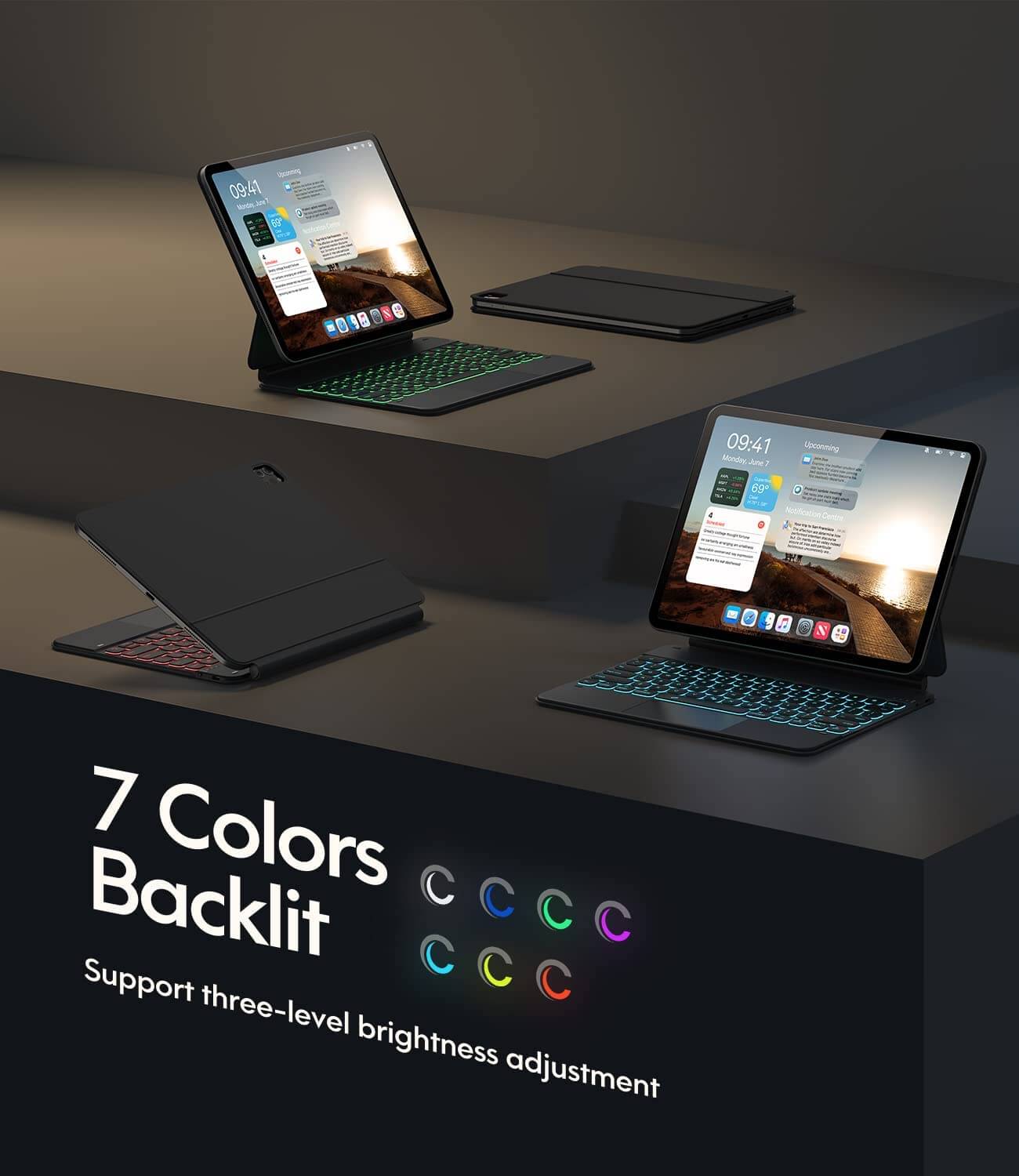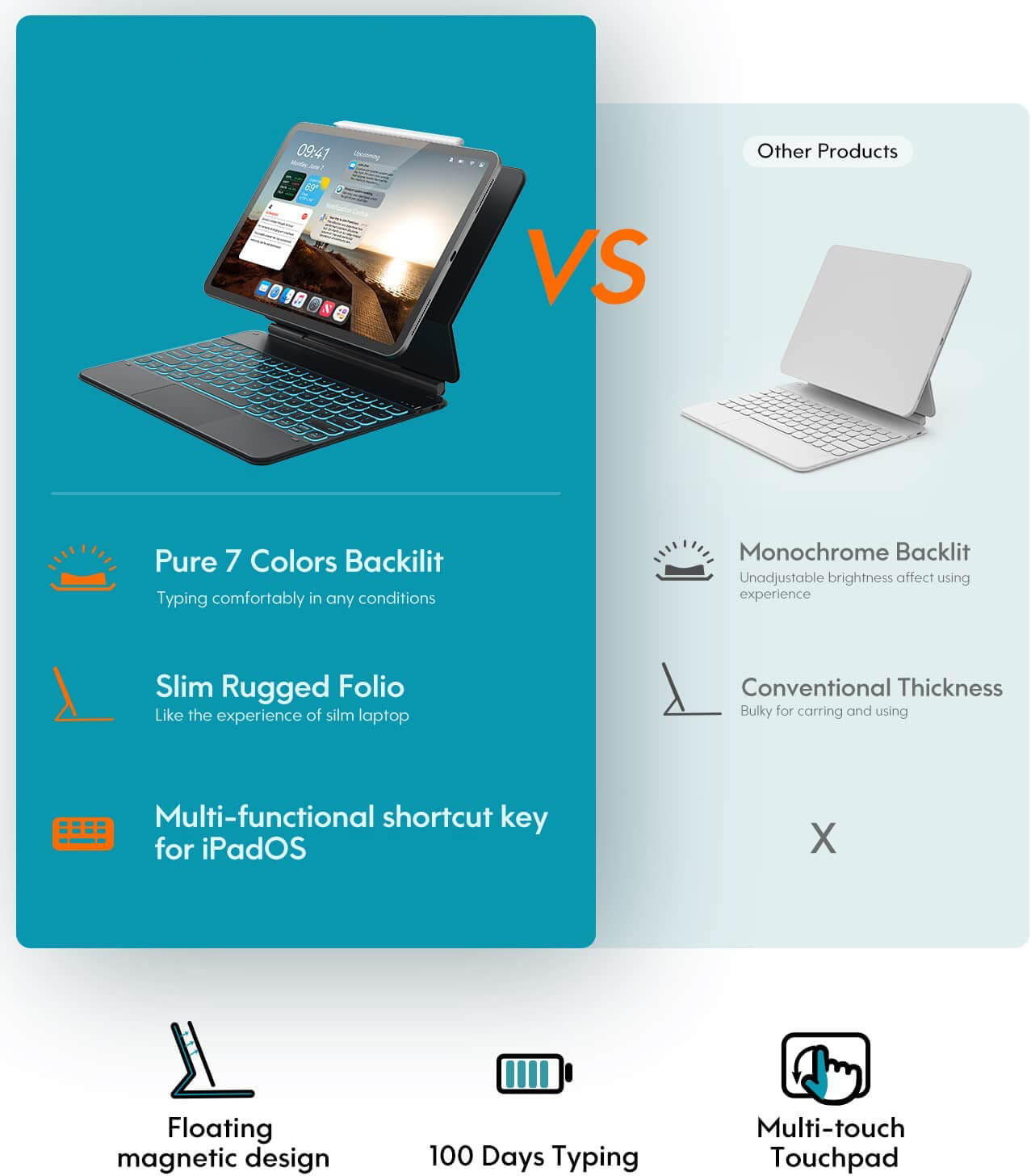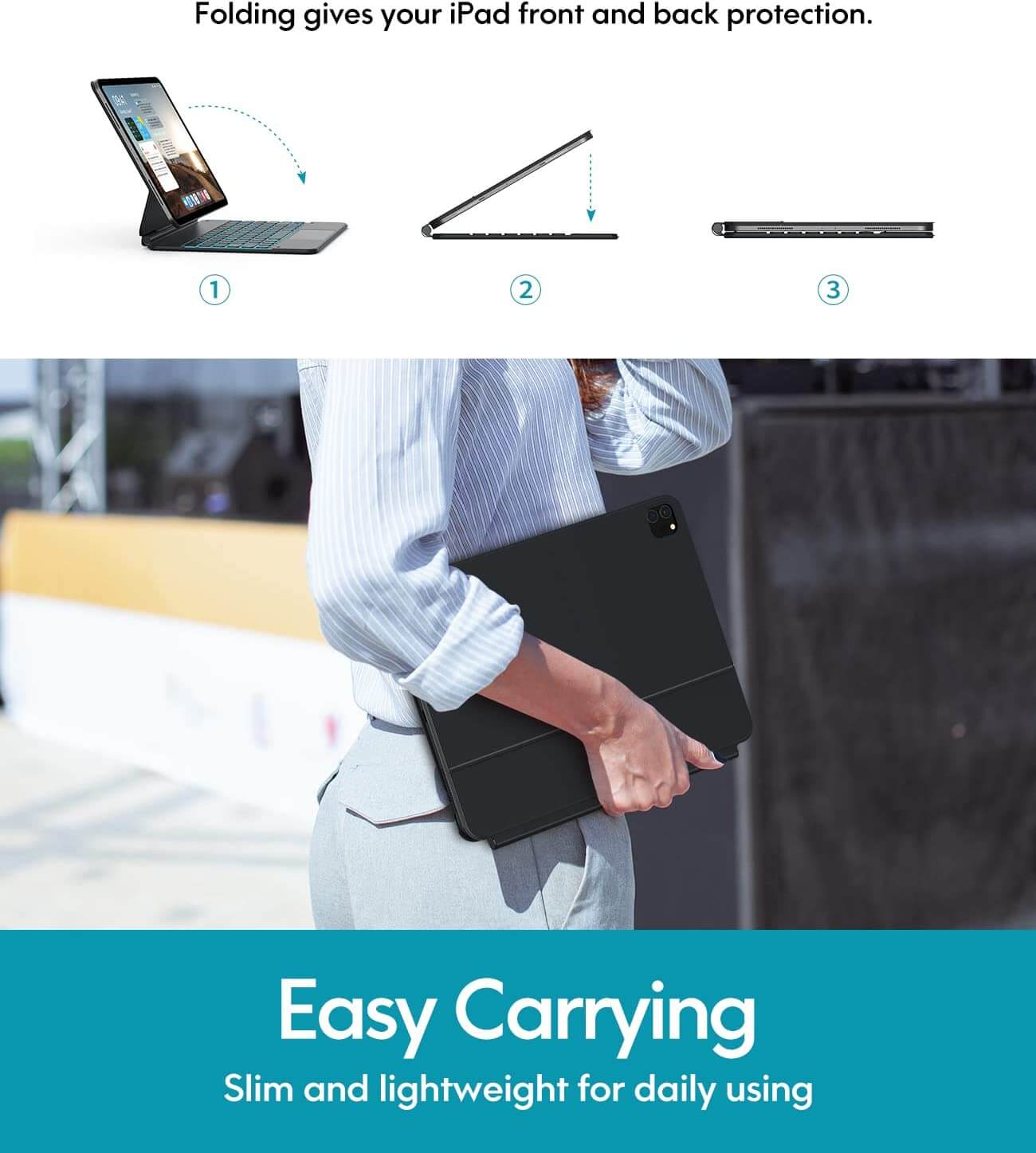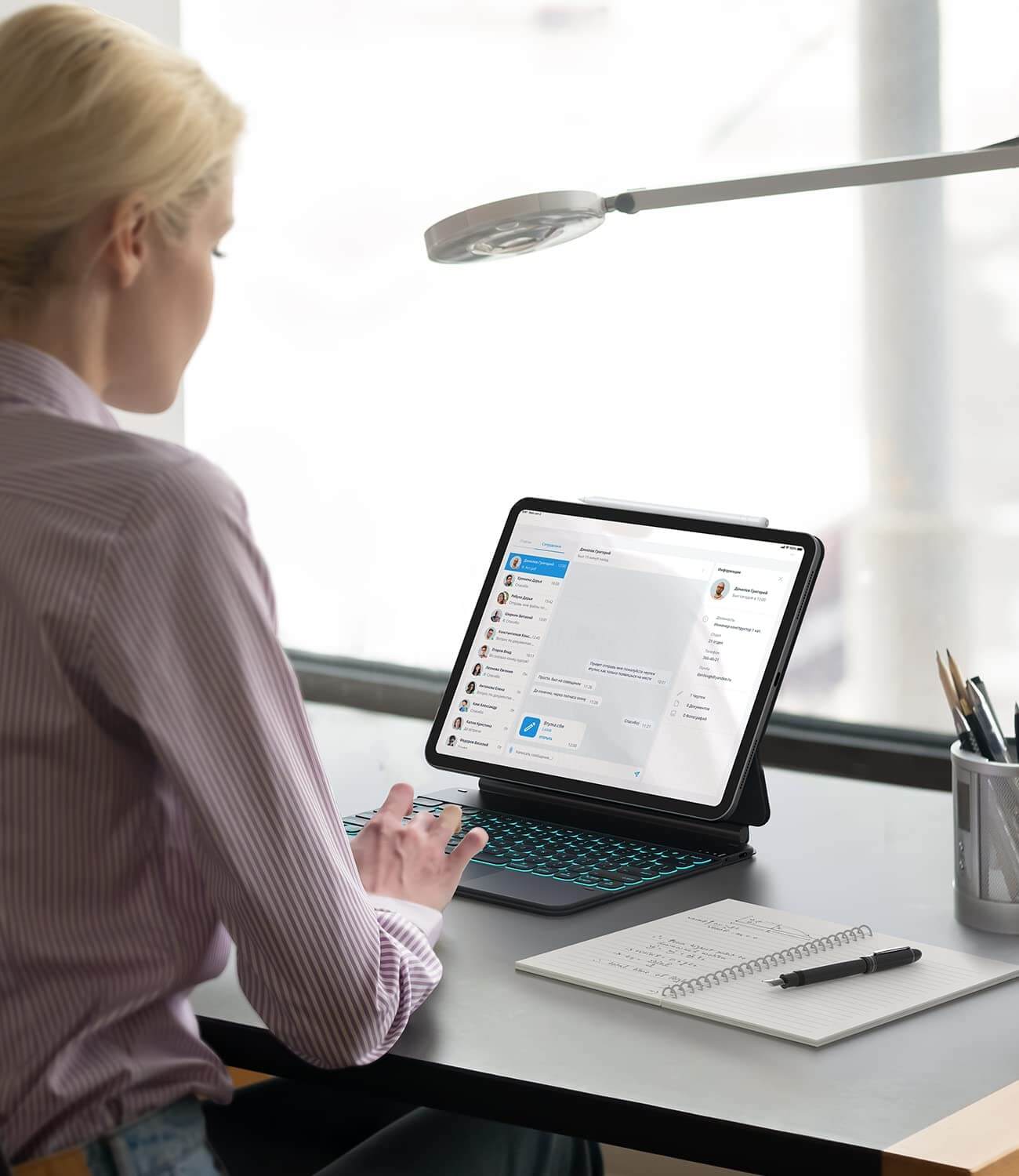 CHESONA Foreseer1 Cloud Keyboard Case for iPad Pro / iPad Air
Regular price

Sale price

$149.99

Unit price

per
Free Shipping
U.S. Free Shipping
30-Day Returns
If there is a product quality issue, we guarantee the return within 30 days
1 Year Warranty
1-Year Hassle-Free Warranty
✦ Multi-touch gesture recognition.
✦ Humanized magnetically design.
✦ Special anti-touch designed for the touchpad.
✦ 7 Color Backlit and three-level brightness adjustment mode.
✦ Ultra-thin design for carrying easily anywhere and anytime.
Please check your iPad model carefully before purchasing.
CHESONA Foreseer1 Cloud Keyboard Case
12.9 inch compatible with:
iPad Pro 12.9 inch 6th Gen 2022 (A2436/A2764/A2437/A2766)
iPad Pro 12.9 inch 5th Gen 2021 (A2378/A2379/A2461/A2462)
iPad Pro 12.9 inch 4th Gen 2020 (A2229/A2069/A2232/A2233)
iPad Pro 12.9 inch 3rd Gen 2018 (A1876/A2014/A1895/A1983)
11 / 10.9 inch compatible with:
iPad Pro 11 inch 4th Gen (A2759/A2435/A2761/A2762)
iPad Pro 11 inch 3rd Gen (A2377/A2301/A2459/A2460)
iPad Pro 11 inch 2nd Gen (A2228/A2068/A2230/A2231)
iPad Pro 11 inch 1st Gen (A1980/A2013/A1934)
iPad Air 5th Gen 10.9 inch 2022 (A2588/A2589/A2591)
iPad Air 4th Gen 10.9 inch 2020 (A2072/A2316/A2324/A2325)
11-INCH
Keyboard Case
L x W x H: 11.73 x 8.43 x 1.18 inches
Weight: 2.05 lb (930 g)
12.9-INCH
Keyboard Case
L x W x H: 11.31 x 9.12 x 0.68 inches
Weight: 2.79 lb (1266 g)
Continuous working time
Without Backlight: ≥ 400 Hours
With Backlight: ≥ 7 Hours
Connection Type
Bluetooth 5.1
Material
Keyboard Case: ABS
Charging Port
Type-C USB
Package
1 x Keyboard Case
1 x USB-C Charging Cable
1 x User Manual
Stylus Pen & iPad not included.

Warranty
1-Year Hassle-Free Warranty
Question:
Is there a way to lock the touch pad?
Answer:
Please press and hold the [Fn] and [space bar] at the same time to lock or open the touchpad function.
Question:
How do I change the backlight color on this keyboard?
Answer:
Please press "FN" + the "Shift" key on the right to turn on the backlight and adjust the brightness.
If you want to change color, please press the "Fn" + the "Return" key to adjust 7 colors of the backlight.
Question:
Which type of charging port use?
Answer:
The charging port of this keyboard is used with the Type-C charging cable, which comes along with the keyboard case.
Question:
Is the product detachable and how to set up?
Answer:
Open the keyboard and adjust the bendable magnetic flat panel to the desired angle, then place the iPad on the magnetic flat panel to complete set-up.
Question:
How to connect with your iPad?
Answer:
1. Fully charge the keyboard;
2. Switch the On/Off button to On, the indicator will be on first and then off;
3. Press Fn + B together for more than 3s, the blue led will flash;
4. Toggle on tablet Bluetooth and select "Bluetooth Keyboard" to pair.